"A mountain-top experience."
— audience member
Biography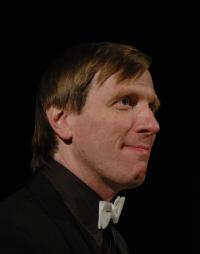 Charles Matthews studied at the Royal College of Music, London, and was an organ scholar at Trinity College, Cambridge. His teachers have included Beryl Tichbon, Gwilym Isaac, David Pettit, Patricia Carroll, Nicholas Danby, Charles Spinks and Dr Richard Marlow.
He has won numerous awards, including first and second prizes in international piano and organ competitions in Hungary, Italy, the Netherlands and Spain. His most recent CD recording is of works by Francis Routh. Details of other recordings can be found on the "Listen" and "Works" pages at his website www.charlesmatthews.co.uk.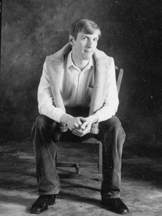 Charles has performed for productions by the Royal Opera and Royal Ballet, and recorded music used in various theatres in Spain. Schott Music publish a collection of his compositions for flute and piano. During 2020 and 2021 he contributed many videos of double bass accompaniments to the String Virtuoso website.
Charles is organist of St Catharine's Church, Chipping Campden, Gloucestershire, and also performs as a member of the Spire organ and electronics project. He works extensively with young people, acts as piano accompanist and organ tutor at the Royal Birmingham Conservatoire, and regularly works on music courses in the UK and internationally. He is Musical Director of the Chipping Campden Festival Chorus and Patron of Shipston Music Society.
Charles is married, with a son and two daughters.
I am always glad to receive feedback from anyone. Please feel welcome to contact me,
either in person after a performance, or email me at

.
Parts or all of this biography of Charles may be re-used in promotional material for his concerts.